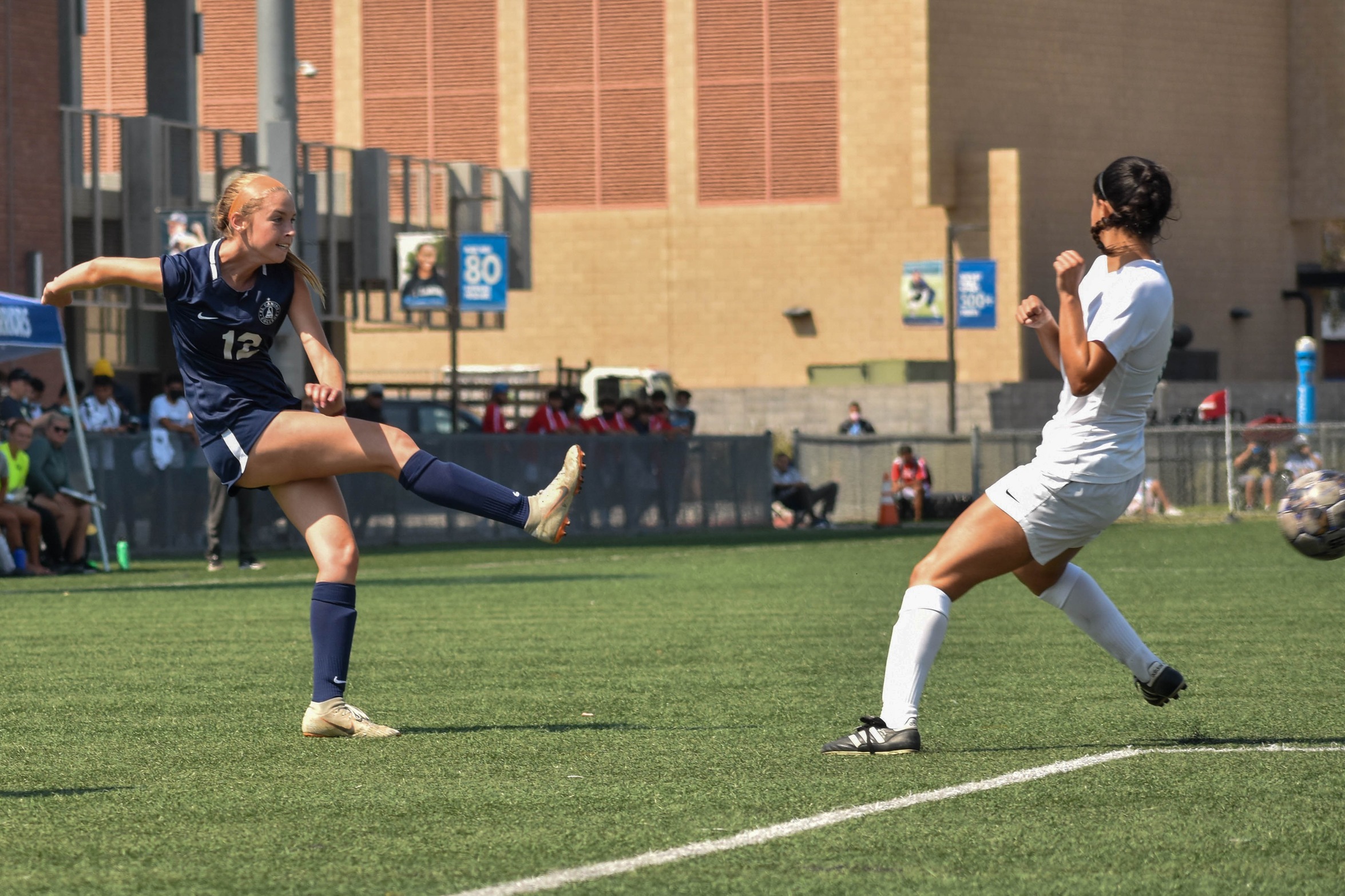 MONTEREY PARK, Calif. - The El Camino College women's soccer team thrashed East Los Angeles College 10-0 on the road on Friday.
The Warriors (4-6-2, 1-2-1) had scored 15 goals for the season going into the game and scored a season-high 10 goals for the game with six of them in the first 25 minutes of the game. They added four goals in the second half.
The Warriors had eight different goal scorers for the game. Sierra Rangel, Abigail Cazares, Olivia Farias, Julia Ausland, Natalie Vargas, Angelica Taylor, Karlee Clark, and Kayla Dombrowski each scored goals. Vargas and Taylor scored two goals each. Mia Hogentogler had three assists for the game and Sierra Rangel also had two assists.
Karlee Clark started in goal and got the win and made one save before entering the game as a field player. Natalie Vargas played the last third of the game and made one save.