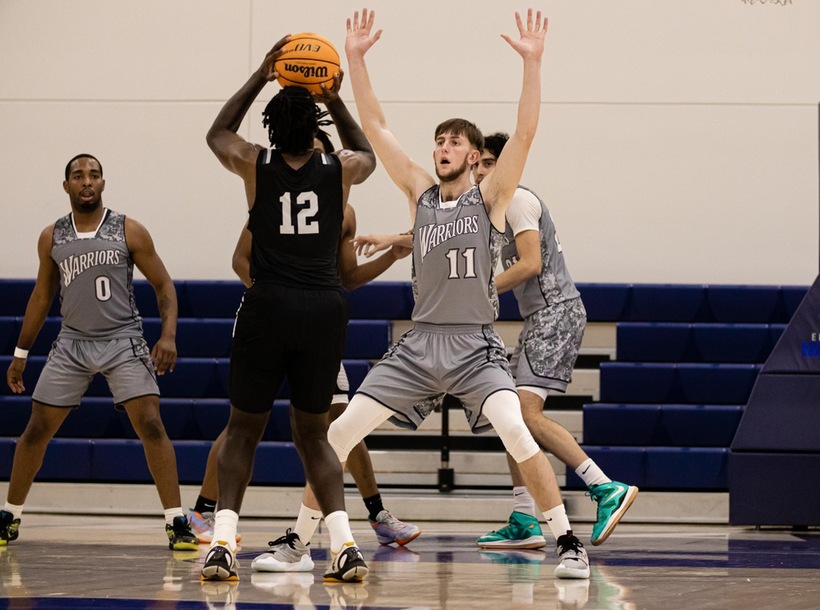 TORRANCE, Calif. --- El Camino College suffered a 81-55 South Coast Conference, South Division loss to Compton on Wednesday night at the ECC Gym Complex.
The Warriors (12-9, 1-2) fell into a deep hole after the first 20 minutes and never recovered as the Tartars (4-15, 1-2) pulled off the upset by double digits.
The first half was forgettable for ECC as they committed 15 turnovers which led to 23 points for the Tartars and a 24-point halftime lead for the visitors. The Warriors led by one with 17:00 left in the first and then never sniffed the lead again as the Tartars led for 38:02 of game time and led by as many as 29 points.
Gabe Hubbard led the Warriors with 17 points with Billy Ray Barnes III adding 16 and seven rebounds but no other player reached double figures for the Warriors. The team committed 27 turnovers which led to 35 points for the Tartars.
The Warriors will return to action on Friday night with a road game at L.A. Harbor for a 7 p.m. tipoff.